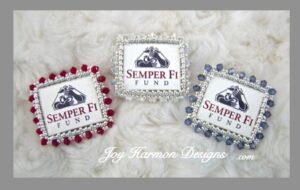 These custom designs for military units, bases, and other organizations incorporate a pin, keychain charm, coin, or other device provided by the organization for me to embellish or add to a piece of jewelry or ornament. If you are interested in having a piece custom embellished or designed please contact me at joy@joyharmondesigns.com.
How does this work?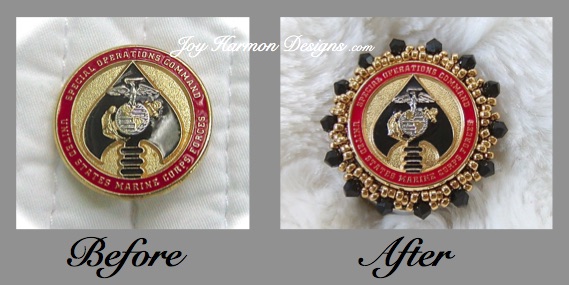 Contact me by email or a Facebook message to start a conversation about a custom design. If a unit or organization does not already have a custom piece like a lapel pin I can provide a reference for a business I have used to design keychains, pins…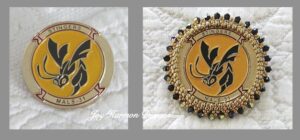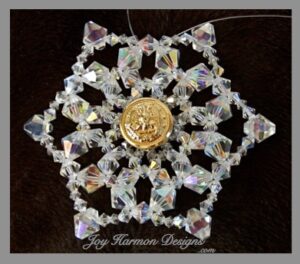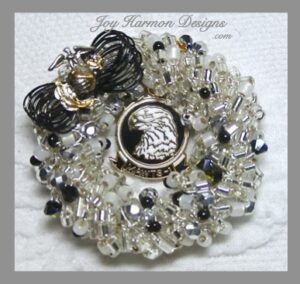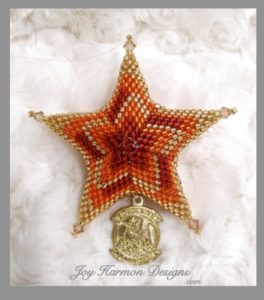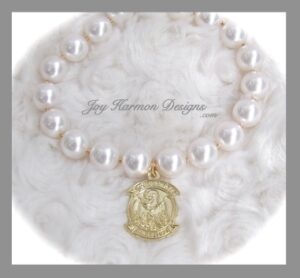 This portfolio showcases my most popular material and color designs.  Each customer may choose from the choices shown or request a custom design. Custom designs for individuals, organizations, military units. See more at my Joy Harmon Designs Facebook Custom Military Designs Album.
ORDERING: For a larger variety of design pictures visit Joy Harmon Designs' Facebook Custom Military Designs Album or ornaments at Ornaments & Holiday Designs or Star Ornaments.  To order or make inquiries email Joy at joy@joyharmondesigns.com.
TAX & SHIPPING: Price does not include Sales & Use Tax or Shipping charge. My standard shipping charge starts at $5 (increased if weight from multiple items deems necessary. Shipping is through USPS First Class with Tracking unless otherwise requested by customer.
I will not deface or change the color of the uniform button. All US services have gold colored uniform buttons except the US Air Force which has pewter colored buttons. The USMC also has black buttons in addition to their gold buttons. Custom orders are encouraged.